About IMTC
Whether you are looking for a job in the exciting industry of computers and the Internet or are thinking of starting a business of your own, IMTC is the place to begin. The Internet Marketing Training Center certificate courses will give you the knowledge and confidence to take your dreams anywhere you want to go. IMTC will prepare students for a career in Internet Marketing and E-Commerce with a state-of-the-art combination of course assignmentsand dedicated interaction between students and teachers. On campus students will participate in a series of trimester courses. Online students will be able to work at their own pace. Dedicated online students can complete their training in as little as 6 months.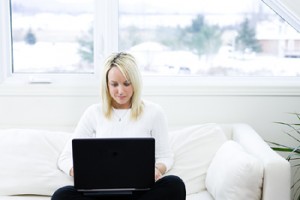 The school's founder, Tom Antion, has been successfully selling on the commercial Internet since it's inception in 1994. A self made multi-millionaire, Tom has since then trained hundreds of small business owners and entrepreneurs to create full time web businesses of their own.
IMTC focuses on giving students the practical skills needed to work in the Internet marketing field. Through IMTC's distance learning program you can get the best Internet Marketing education available while living anywhere you want or you can even be traveling the world or on vacation and still keep up with your studies. You don't even have to be in the same country. All you need is a computer and access to the Internet and you are on your way. You can even log in from an Internet café or even from your smart phone.
Graduating from IMTC means you will:
1.) be prepared to start a business on the Internet, 
2.) efficiently and inexpensively expand your existing offline business on the Internet  and/or
3.) become an important addition to the marketing/IT departments of other existing businesses.
Find out how easy it is to get started today creating the new career of your dreams. Contact us today so we can discuss how our distance learning program can work for you.