Internet Careers for Retirees
By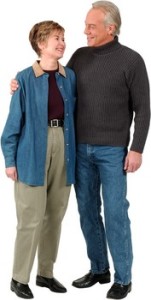 Most people look forward to retirement once they reach the golden years. With the struggling economy, some retirees may be forced to supplement their retirement incomes.
Going back to work has become increasingly popular for retirees and working from home is a great option. The many benefits of working from home include having a flexible schedule, ability to eliminate long commutes, and you still get to enjoy your family. Working from home is growing at an unstoppable rate, and no matter your age with the right guidance and help you can do it too.
A lot of the activities you currently enjoy can be profitable.
Do you enjoy writing?
Do you enjoy arts and crafts?
Do you enjoy travel?
Do you enjoy teaching?
Each one of those topics can be made profitable on the Internet.
Here at the IMTC we teach our students how to use their unique knowledge to start a career in Internet Marketing.