BlogTalkRadio is a Great Promotional Tool For Business
By
Tom Antion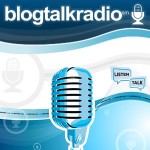 Try Your Hand At Internet Radio
I have been hosting a show at  http://www.BlogTalkRadio.com   It has been a great tool so far in promoting business and helping drive traffic to my websites. This service is growing by leaps and bounds as a new kind of interactive social network where you can produce your own show, be a guest on other shows and build a huge friends and fan base. (these are called "listeners")
The site is very easy to use and you can build a branded profile similar to a Facebook fan page with HTML codes, clickable links to webpages and automatic Twitter updates. But the thing I like most is the great Google positioning it has been getting for users.
Your shows can be about any subject under the sun. You can book as many shows as you want and they all stay archived on your channel to be listened to by fans at anytime. You don't have to be a member to hear the shows, you can click out on a Google search result straight to the episode and listen in on the player that BlogTalkRadio provides.
Obviously, some hosts have many more fans than others. By being a guest on a popular show, you can build a following very quickly and lead those listeners to join your fan base. The episodes can be in 15, 30, 60 or 90 minute lengths and you control your show with a realistic looking dashboard with a countdown timer, intro music that you provide and a list a callers in queue that you can connect live as the show progresses.
If your looking for a new type of venue to express your ideas, share with the world your products and services or just want to one-up your celebrity status, this is the service for you. The service is free for a basic membership and upgrades are available for things such as editing your shows and increasing your callers on stand-by list. Check this great marketing tool out for yourself.