Distance Education – The Solution to Tough Economic Times
By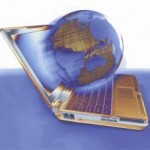 With the economy slowly building back to pre-recession levels, the cost of tuitionfor higher education still loom heavy in the minds of students and parents alike. For most new graduates, the idea of having to pay off large student loans weighs on their minds. Still, most high school graduates believe that a college education is worth it. A host of solutions have presented themselves over the last few years making it easier for students to access higher learning that for some, may not have had the opportunity at all to attend. The biggest change has been distance education and its ability to match students with the courses they need easily and from the comfort of their homes.
As an instructor at IMTC, I myself took distance education courses when there was no real chance for me to go back to school. I was a single dad and just working odd hours to get by. The opportunity to go to school again (which I felt I needed) would have been hard to imagine if it hadn't been for distance education. For many specialized vocations, there may also be limited choices for learning near your area. Cost aside, some students find that they can't receive the education they need because there is no available campus in their area.
Tough economic times also dictate that students take whatever work they can find, interfering  with school hours at a traditional school. The ability to take classes online at your own pace, gives you the freedom to work the hours that your employer sticks you with. If you believe that distance education would be right for you, including cost, value and freedom, visit IMTCVA.org to see what we have to offer. You can download a career brochure to discover what kinds of jobs are available in Internet marketing.