Internet Marketing Training Center – Why Get An Online Education?
By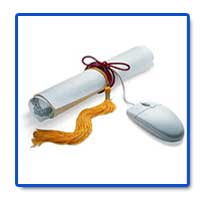 The Internet has opened up so many new opportunities you can't count them all. From the way we communicate to the way we shop to the new ways we find information, the web has made our lives so much easier. Getting an online education is a great way to learn a new skill. One that we can fit into our busy schedule, no matter what kinds of obligations we have.
 At the Internet Marketing Training Center of Virginia, we teach dedicated classes in Internet Marketing 100% online. This makes it easy for anyone to get the quality education they need, fast and inexpensively. Imagine learning the skills of blogging, social networking, web design, search engine optimization and more, all from the convenience of your home computer.
Perfect for stay at home moms, full time employees or just someone who lives in a rural area, too far from a traditional school, online education gives you the freedom to improve your life through a new and exciting career. Visit IMTCVA.org to learn more about us and download our free career brochure to find out if Internet Marketing is right for you.