Learning Internet Marketing – How Can Distance Education Give You Freedom?
By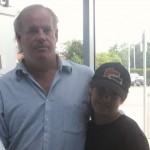 After a divorce in 2003, I really wanted (and needed) a change of career. I was stonewalled after 20 years in the same industry and not only was it slowly downsizing from the financial fervor it once had, I was just plain burned out on it. It was exciting to think of what a new career would mean to my income, and better yet, my motivation. I did face a couple of problems, however: I was a single parent, I was on a serious budget and I was working a full time job to pay the bills. After looking around for a solution, distance education came to the rescue.
I had not been to a traditional college for almost 20 years previously, so I hadn't heard of distance education. I dove in head-first to see what it was all about and at every turn I knew it would be right for me. I could study at my own pace, even in the middle of the night. I could study right in the privacy of my own home, on my own computer with my kid in my lap. They even had payment plans that suited my budget. I learned about the growing new career of Internet Marketing and realized that not only could I study from home, but I could work from home as well.
This made the transition from moving from my old job to a new career less confusing and frightening. I used the choice of distance education for the stepping stone towards total freedom. I could take control over my life and guide it to where I wanted it to go next, conveniently and without breaking the bank. Things sure have change since I went to school. Between the Internet and distance e-learning, anyone can make the changes they need to succeed — even during difficult circumstances.
Get the information that could change your life!