The Strategy Of Article Marketing is Changing
By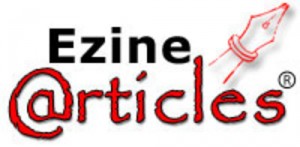 Earlier this year, one the largest and most popular article directories, Ezinearticles.com, took a hit from Google. Ezine enjoyed a positive relationship with Google for years, rewarded with good search placement for its authors. After some time however, far too many articles slipped through the cracks that were low-content or led to low-content websites. Google made a change to its algorithm that 'slapped' content farms, or plainly said, reduced search rank for sites that published articles not based on quality content, but written to just to get the backlinks that Ezine provided. A review of the articles in the Ezine database revealed that nearly 30% were quickly written, low-content drivel published en masse for linking strategies. This caused Ezine to lose 71% of its search power for hundreds of keyword phrases.
This shouldn't be a concern for anyone, however. Content creation is still the key ingredient for getting high search engine placement. It works well with articles published on your website, or ones published on other major websites. To have a guest article, blog post or editorial published on a website with heavy traffic and high page rank could be one of the most powerful promotional linking strategies you can do for yourself. Google still searches out quality content to deliver to its customers. Whether it's a post, article, video or podcast, if you are writing for your customers and not solely for the search engines, your content will work wonders for you.
Smart marketers never published articles on Ezine just for the backlinks anyway. They did it to promote themselves, build their status in their industry, make themselves the experts and have people click on the links to drive traffic to their websites. Article directories are still a great place for all of this to happen. Ezine may attach 'no-follow' tags to the links in their articles to amend the situation and get back into the good graces of Google. This is actually a good idea: writers who published crud just to get the backlinks will now have no incentive to abuse the system, and it will leave serious writers to benefit from the traffic.
Content is King on the Internet. It's the only way you can advertise and promote your business properly to your target market. Learn the correct ways to promote yourself online.