2012 Challenges for Business – An Ever Growing Presence on the Web
By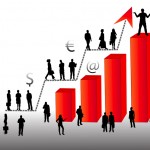 2012 will be a lot like 2011 in terms of business practices. Retail, manufacturing and service oriented companies will be scaling down expenses and offering various new services that can be accessed in alternative ways. Doing business as usual is over. Many companies will be turning to the web to increase revenues and cut costs in advertising. The Internet gives businesses a cost effective way to reach their target market over traditional marketing channels. The ever-present issue with the web is finding enough skilled employees that not only know how to work with the new technology, but are able to keep up with emerging trends that may be the 'next big thing' and how to leverage those technologies with their business.
Failed attempts to keep on top of the ever changing Internet landscape have left companies high-and-dry in terms of using these new techniques to make sales and build profits. Outsourcing these marketing techniques have left businesses weak and behind the times, or at best, not taking full advantage of the technology available to them. The solution is an educated workforce. One that understands how the technology works on a basic level and how to affect the buying public's decision making process. Social media, interactive video and user-friendly apps and website experiences are just the tip of the iceberg. Acquiring the skill set to manage this kind of marketing is only a click away.  
What talents do you possess? How can use the gap between supply and demand to carve out a new career for yourself? At the Internet Marketing Training Center, we are searching everyday for the most up-to-date skills that employers don't even know they need and arming our students with the know-how that makes them valuable… ahead of their time.
But time will catch up. When businesses raise their voices to make the plea for competent workers, IMTC grads will be there to answer the call.