A Career in Video Marketing – Proper Training Needed
By
Tom Antion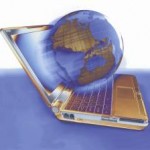 Being trained in video editing is not enough. Period.
There is a huge demand for online video marketing in every field of business: corporate, retail, manufacturing and service industries. They all are using video to promote their products in social networking, website, mobile marketing and Youtube. Think of the possibilities that the right training could give you. At most technical schools, video editing has been a popular study providing graduates with a great career. But things are changing. The demand by businesses that need video to become a viral tool of promotion is growing everyday, and leaving most video editors in the cold.
Businesses are looking outside of their talent for the services they need. That's not going to get you the raises and promotions you're looking for. If your a video editor looking for more saleable marketing skills, our school has the training that can provide an entirely new career path for you. Think about how in demand you could be producing AND marketing online video for your clients. The marketing of video is where the real power of the medium presents itself. One simple two minute video, nicely created, could be seen by literally millions of people all over the world in short order.
Online video is everywhere. You see it on nearly every website you go on to. It's a huge part of online business marketing and you need the skills to stay above the pack. If you are a video editor, you are so close to having everything you need to take control of your future. At IMTC, we have the up-to-date training that you need to succeed in this arena. Download our career brochure right from the website and others who have used Internet Marketing to accelerate their lives into full gear. Is this you?