Blogging: How to Get the Most from Your Blog
By
Tom Antion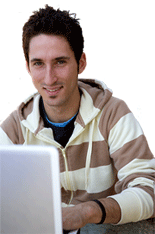 Is your blog consistently reaching your target readers? If not, it could be because you are not fully acquainted with your blogging software. Invest the time to learn the features of the software, even it means hiring a professional blog coach or buying a book on the subject.
Here are some additional tips:
Post about two to three times a week y to develop a following.
Include keywords in the headlines so the search engines can find you.
Familiarize yourself with your niche market so you can provide valuable tips and information.
Write content that makes people think, respond and react. Take some risks to reach their emotions so they will want to come back to read your next entry and tell their friends about your blog.
Post brief articles. Long postings can bore your readers.
Add a subscription form so visitors can sign up for your blog.
To discover where you can learn more about blogging, visit http://imtcva.org/program/