Boomers Reinvent Your Career with Internet Marketing
By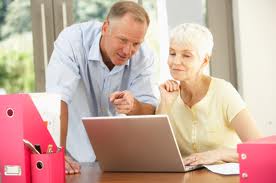 Are you a boomer looking for ways to supplement your retirement income? Or, maybe you are finally ready to follow your hearts passion. You should consider Internet Marketing as a second career. Baby boomers are blazing a trail in the business world, and there are many opportunities out there.
To get started, I recommend taking a topic, niche, or industry your are familiar with.
What industry did you retire from? Do you think there are areas for you to help other people in that niche grow? It is all about sharing your knowledge to help other people.
The key to starting a second career online is finding a niche that you are an expert in. You want to make this journey fun.
What topics does your heart gravitate toward or have a passion for?  What are your hobbies?
Here at The Internet Marketing School of Virginia, we want to help baby boomers like yourself reinvent their career options. There is a lot to learn but, it is not impossible. The Internet is connecting people; it is a whole new world that we want you to experience.
To get your second career started correctly it is very important for you to feel comfortable using the Internet.
The Internet Marketing Training Center of Virginia offers the training that will help you along the way. We give you a structured, but flexible program that will allow you to learn at your own pace. You will also have access to the school directors to answer your questions and help guide you through the courses.
Starting a successful second career does not have to be a mystery. Once you develop the basics you will have the insight to know what direction to follow for success.
To learn more about The Internet Marketing School visit us by clicking here!