Careers in Internet Marketing – Posting Guest Blogs
By
Posting on guest blogs is a great way to get new traffic to your website from people you have never heard of your business before. If your website is only getting a certain amount of visitors, the exposure of a guest post can help drive more customers to your site.
A lot goes into looking for the proper blogs to post to. An internet marketing manager needs to be able to search for the right blogs to contact: ones that have the right targeted consumers that would be interested in your product or service. After identifying the correct market, the manager has to be able to locate the best contact information and get in touch with the blog owner. Without the proper skills, getting a response to your inquiry can be difficult.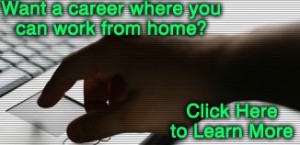 If you get an affirmative response, the manager will then have to put together the proper content that brands the business, educates the readers and properly leads the prospect to the website. This takes expertise in content marketing, copywriting, image management and basic HTML skills such as making an anchor text link.
What are blog owners looking for from guest posts? Good educational content, content that is complimentary to what their readers are already used to and content that is not too long or too short. By spreading around the content for your business or the business you're working for, you can see drastic and immediate results in the amount of qualified traffic to your website and start making more money.
Do you have what it takes for being a content marketing manager?