Changing Jobs in 2012 – The Skills to Make it Happen
By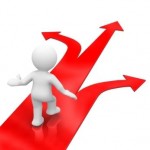 Are you thinking of changing your job next year? Or even switching careers completely? Before you make a move, research carefully what skills employers will be looking for over the next couple of years.
Of the highest in-demand skills for 2012: computers, the Internet and information marketing. All the skills we teach at the Internet Marketing Training Center. Here at IMTCVA, we know that marketing on the Internet: blogging, website design, online video, e-commerce and more, will be growing each and every year. Businesses look towards Internet Marketing as a cost-effective and powerful way to reach their customers. Compared to traditional marketing: television, radio and print, the Internet gives companies a huge advantage of reach without blowing out their budgets.
The problem with marketing on the Internet is that businesses are having a hard time finding enough qualified people to do the work. Internet marketing is relatively new. Because of that, few people possess the exact skills and training to do the job. What that means for the ones who know how to do it is a huge in-demand skill set. You could even work for a number of businesses from the comfort of your own home. That's what we call a "virtual assistant" and there is no shortage of work for those who know how to do it. In fact, we believe that "virtual" jobs and "tele-commuting" is the wave of the future.
Where can you learn everything you'll need to know to be in high demand? Well, right here of course. Check out or free downloadable career guide and list of the classes we teach. You'll be glad you did.