Distance Education Is The Answer To Those On A Budget
By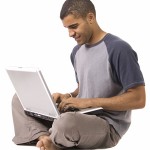 Not everyone lives in a big city. Not everyone can leave their hometown to live in the big city and go to school. For those who have worked and saved to go to the school of their choice, or were lucky enough to get expensive loans, college will open up fantastic opportunities for you. But what about the rest of us? Distance education or e-learning, gives everyone the same opportunity to learn a needed skill regardless of their ability to attend a major school.
Distance learning can be done from the privacy of your own home, at a pace that suits you. You could be a single parent, have a full-time job, taking care of elderly parents yourself or just need more freedom than attending a traditional college in person can give you. Do you live in a rural area? Does the idea of having to move from home or find housing on campus in a strange town bother you? Distance education is the answer to making your dreams of getting a quality education come true.
Most distance education programs are known for their affordability and payments plans. For schools offering e-learning programs, it is a convenient way to get additional revenue from students that ordinarily would not be able to attend at all. Everyone benefits from this easy-to-use situation, creating the freedom for anyone to attend the school of their choice and learn a new career. How could learning from home and keeping payments within your budget change the way you see your future?