Email Marketing: Online Videos
By
Sending email is still an effective way marketers sell their products and services on the web.  But with ever decreasing open rates and inbox clutter and competition, making that email message convert is more important than ever. There are ways to stand apart from the crowd, and online video in email can make for an interesting and dynamic presentation.
In most email programs such as Gmail and Yahoo, a link to a Youtube video in the body of the message will make the video playable right in the recipient's inbox. I tested this not too long ago: I sent an email to myself from 1shoppingcart and mailchimp, with a URL to a Youtube video in the body,  to my personal Gmail account and I could play the video in the email. I didn't have to click out to Youtube to watch it. Even if your recipient has to click out to Youtube, it's a safe way to watch a video that doesn't get caught in spam filters like an attachment.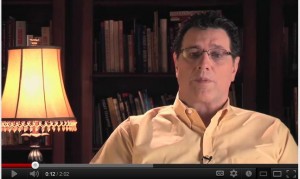 Videos are far more entertaining and informative than just text alone. You can product how-to's, show off software applications with a screen-capture video or just pass on great information with a 'talking-head' style video presentation. It easier for people to grasp information presented via video than having them read plain text. For those marketers who are trying to increase their Youtube channel views, sending out an email can do the trick. Think about how many views you can get very quickly if 500 people open an email and watch a video.
More video and email techniques are only a click away…