Internet Marketing Careers – Social Networking Builds Real Customers
By
Tom Antion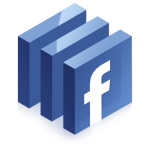 LAS VEGAS (FOX5) – Lou Ragg of MGM Resorts International says the Internet, including Facebook and Twitter, is the first place consumers go when deciding where they want to spend their money on the Las Vegas strip.
"Just a few years ago is when social media really started taking off for the company and the consumer, very powerful." The company has a large team working for it's internet department specifically for that reason.
"We currently have a team of 15 individuals that work on everything from search marketing to domestic display, international marketing, social media." says Ragg who is the company's vice president of Internet marketing. These jobs were unheard of just a few years ago but now a necessity to drive business.
"You go back five years ago and it was very important to have a AAA Five-Diamond award, and today it's, 'What's my rating on trip advisor?'" Competing for donation dollars might be tougher than filling hotel rooms and Opportunity Village has to compete for attention online with a much smaller budget.
Jon Mackin is the charity's digital marketing coordinator, staff of one.  "A very good portion of my day is keeping up with Facebook and Twitter," Mackin says. Social media is the new age word of mouth for one of the valley's biggest charities. Not only does Mackin use it to help raise money, but it's used to save the charity big dollars as well. "We have so many different lines of business so many different things going on at all times we'd be spending thousands and thousands of dollars if it weren't for social media."
If this is a job you think you can do because you've sent out a few thousand tweets, that may not be enough to be a part of Ragg's team. You have to be able to monetize the traffic that you control and be adept at using analytics to  see what's working and what is not.
Learn the skills you'll need to make a real career from social media.