IMTCVA – Join Us On Our New Facebook Fan Page
By
Tom Antion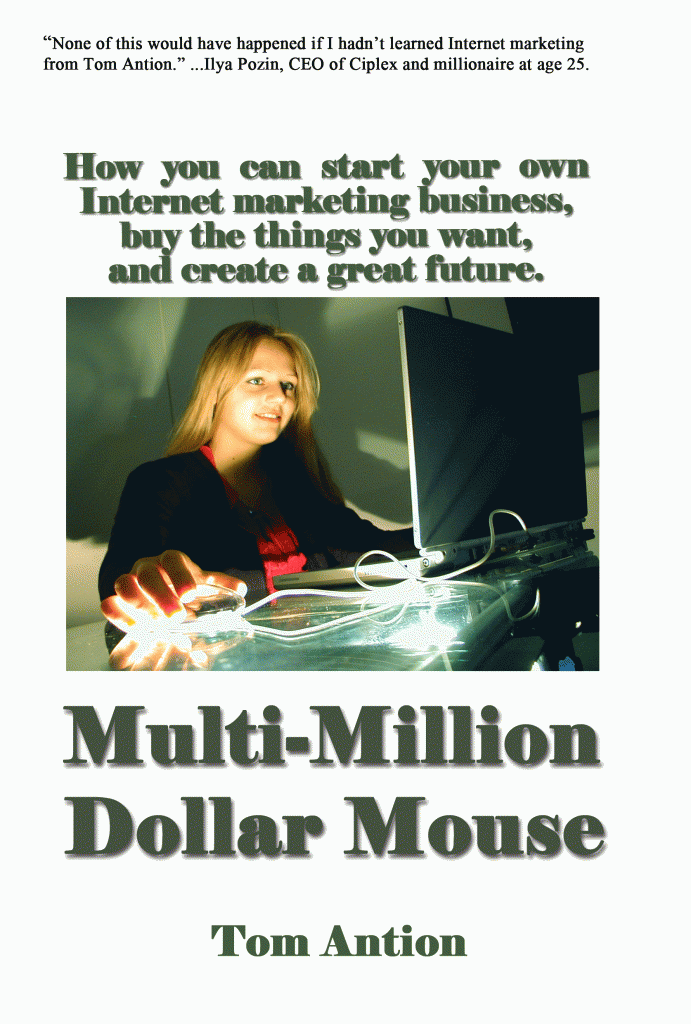 The Internet Marketing Training Center of Virginia has created a new fan page over at Facebook. "LIKE" it to get a free 116 page e-book:
"Multi-Million Dollar Mouse – Learn to Start Your Own Internet Business and Use the Money to Pay for College"
Do you know a young person that could take the training that Tom Antion knows and use it to start their own business or work for a professional company? It's all here at IMTC, the only dedicated Internet Marketing learning facility in the country. Take the free ebook you received when you liked this page and pass it to as many young people as possible. Help others succeed with the career of their dreams!
Tell as many friends as possible about this page! We are going to be posting high content, proven genius tips that you can use immediately to help your business thrive on the Internet. We will deliver for you, so that a young person you know may develop a dream career for themselves.
 DO NOT LET THEM FLIP BURGERS!