Internet Marketing – Jobs Outlook: Careers Headed For The Trash Pile
By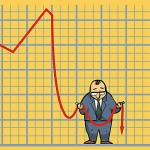 So where did all the good jobs go? "The combination of technological advancement and off-shoring has shrunk many jobs," says Holzer.
Technology has certainly put postal service mail sorters on the chopping block. After losing almost 57,000 jobs between 2004 and 2009, the Bureau of Labor Statistics (BLS) expects a further 30% decline in this occupation by 2018.
According to jobs researcher and author of 2011 Career Plan, Laurence Shatkin, Ph.D., this occupation has seen some erosion from increased communication via phone, e-mail and cloud computing. Yet the chief reason for the decline, Shatkin says, is that mail sorting has become mostly automated, and robots are replacing people.
Machines are also taking over one of the largest job categories: office and administrative support workers. About 300,000 administrative jobs disappeared in the five years before 2009, and the BLS projects continued contraction throughout the next decade. File clerk positions, for example, are expected to decline 23%.
"Word processing, voicemail and the Internet make it easier for skilled professionals to do clerical work themselves," says Holzer. "Employers are under pressure. If they can do this work more efficiently, they will."
Advanced technology has wiped out many other jobs that will soon conjure only nostalgia. It seems that Arthur Miller's Death of a Salesman has become a reality. With the rise of television and Internet marketing, door-to-door sales jobs contracted by 40% in the last five years for which data is available, and telemarketer positions declined by 25%.
Find a new career… one that's on the rise. Get our free career brochure.