Why Would Anyone Want to Start an Online Business?
By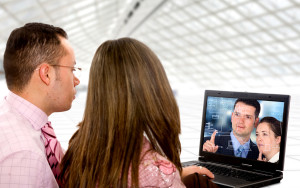 Why would anyone want to start a business online?  Even if you did, what are some of the areas one would have to study to be successful?
Well, let's answer the first question.  The reason you'd want to start a business online:
Do what you love.
Be your own boss.
Share your message or cause to millions of people across the world.
Make money.
With everything I mentioned, how could this not be a good fit? You get to create your own hours, do what you love by sharing your message or cause to everyone, and create wealth for yourself and family. Who wouldn't want those experiences? You can take your dream and turn it into a dream business. The thing is, though, you must have a plan to get you there. You cannot expect all these amazing opportunities to come without arming yourself with knowledge. So, let me share with you some information, or ways, you can achieve these goals. Take a look at the 8 areas that will help you delve deeper into getting your business online.
Information you should know:
Social media
Email marketing
Lead Generation
Organic (SEO/SEM)
Conversion Rate Optimization
Analytic
Content Marketing
Pay per Click
Of course, there are other areas of knowledge you should have, but these are just a few to help you jump start your Internet Marketing education. To learn more about this unique opportunity and how to enroll, please visit the Internet Marketing Training Center of Virginia – http://imtcva.org , and remember to download your FREE career brochure!