5 Important Steps to Successful Internet Marketing
By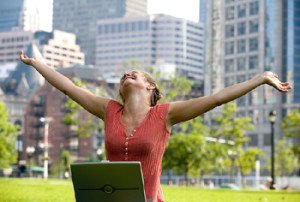 Step 1: Be specific when defining your goals
Most people fail at Internet Marketing because they haven't decided on a specific goal.
Step2: Know your target audience
Online marketing involves understanding your target audience and knowing what they want and don't want.
Step 3: Know your competition
Know what Internet Marketing Strategies they are using. If your competition is successful, take notes. If your competition is not successful, and take notes to learn from their mistakes.
Step 4: Measure progress
Measure and check to see if your goals were achieved. This is the only way to gauge the success of your Internet Marketing efforts.
Step 5: Know when to outsource
Making the decision to learn how to make your own logo or hiring somebody to do it for you is very important. As a business owner it is your responsibility to decide what is more cost effective for your business.
Here at IMTCV we teach our students each one of these important steps in Internet Marketing. Just skipping one step will greatly hinder your marketing efforts. Make sure you understand how to implement each of these steps into your business marketing plan. If you want to learn more visit IMTCVA.org.