Become a Virtual Assistant – Your Own Stay at Home Business
By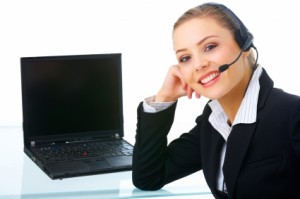 We are all looking for a career that we can do from home.For reasons such as taking care of elderly parents, watching your small children, living in a rural area without many jobs and even just to avoid the traffic jams, more and more people are looking for jobs they can perform from home. There are many ads out there for 'work at home' opportunities that end up being simply junk or even worse, a scam. But one career stands out as the best work at home opportunity: Virtual Assistance.
What is a virtual assistant?A virtual assistant can be considered just like an actual, physical assistant that provides services to an employer. The only difference between the two is the fact that a virtual assistant does all of their work online, in a virtual environment. Since the work is completed in an online environment, a virtual assistant will find themselves doing tasks such as updating social networking sites like Facebook, Twitter, Google+, and more. Or they may update blog posts, do SEO work on their employer's website, upload and optimize videos, and any other type of marketing tasks needed to get done. Some virtual assistants have graphic design skills that are also valuable to an employer that has a business online.
Virtual assistants are attractive to employers because the employer doesn't need to provide any equipment for the assistant, they don't need to provide benefits, and they don't need a physical space to put the virtual assistant. People that actually are virtual assistants like the position because there's no commuting, they can work with multiple clients, and they don't need to be in the same state or even country as their employer. Right now and in the future, the demand for virtual assistants with Internet marketing skills will continue to grow.
The pay is good as well. Most assistants can keep raising their fees depending the level of their expertise. But where can you learn everything that you would need to be in demand? Here at the Internet Marketing Training Center we teach every skill set that is required to have your own home-based virtual assistant business. You'll even receive a certificate in Internet Marketing that you can proudly display to potential clients. Find out if a career in virtual assistance is right for you!