IMTCVA – The Future of Learning
By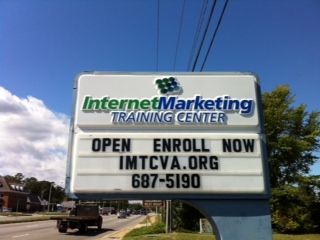 This is the wave of the future.
Distance learning gives access to a quality education that some people otherwise couldn't get. It gives you the freedom to learn at your own pace, when it's convenient for you.
Perfect for single mothers or dads,those who have to work various hours of the day, those transitioning to from one career to another or people who don't have easy access to a college near their home, distance education creates the chance to change your life for the better.  A career in Internet Marketing opens up opportunities that you never thought possible.
Our school is waiting for you. It's time you made the choice to see a real difference in your life. Visit our website to download a career brochure and read the success stories of dozens of others who took a chance on their future and made it work for them.