Internet Marketing Careers – What is An Online Marketing Manager?
By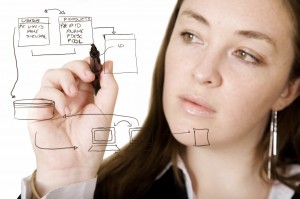 Many businesses have marketing managers, but an online marketing manager has a different role. They are in charge of online campaigns to help bring in income for a business with pay-per-click ads, Youtube video campaigns tied to sales funnels, creating digital products that otherwise wouldn't be for sale in a physical store and measuring website conversions with analytics.
Other important tasks include writing sales letters and ad copy, developing interesting text message and mobile ad campaigns and generally keeping a flow of fresh new sales coming in from the company's web presence. It's a different kind of job from a traditional marketing manager, sales rep, social media manager or publicity person.
Online Marketing Managers need to know the workings of ecommerce systems and digital product creation. Ebooks, Mp3, podcasting, CD and DVD production and strictly online endeavors such as webinars. To process the orders of these digital products, they need intimate knowledge of shopping carts, merchant accounts and sales funnels. Other marketing material includes autoresponders and good sales copy skills. Most online campaigns involve building websites and advertising on social media. A marketing manager has to be able to work closely with these people who are in charge of those tasks. Media managers and web designers need to able to implement the ideas of the marketing manager to keep things flowing smoothly.
This is a lot of responsibility and a job that's greatly rewarded with measurable company success and a good paycheck. Good marketing managers are highly sought after because of the need for a successful online presence for nearly every company. If you think you have what it takes to tackle a growing career like this, IMTC has the knowledge to get you started.