Internet Marketing Jobs: Online Video Marketing
By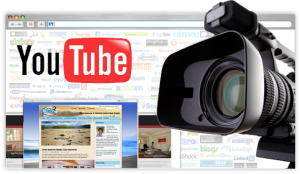 Online video is a great way to spread your message to the world. Businesses large and small are investing large sums to create, edit and distribute videos all over the web: through their websites, blogs, Youtube, Facebook, Twitter, email and even turning them into DVD products or membership site content. Sometimes it's just the main way to communicate to their clients via email, sales letters or video brochures.
However a business uses online video, one thing is true: a person that understands search engines, keywords, script writing and even simple editing needs to help pull the entire thing together. That person could be you. There are many video editors out there, but few understand the concept of online marketing. How the search engine finds the video, how it's presented and how it's shared by others has everything to do with marketing beyond the usual technical aspects.
 The video titles, formats and web pages they are on have to be optimized fully for search engine performance. There needs to be a heavy social media sharing campaign if anyone beyond your website visitors are going to see it. It needs to be concise and to the point, meaning that when people see it, it makes money. It needs to be 'repurposed', meaning that it can be used to make other products and make more money than the original video was intended. Video editors, actors, and cameramen – the people who bring the video to life -rarely understand these concepts.
This sounds like a job you could be proud of – a job that is growing every year. While the economy is killing many traditional careers, the Internet and how people are using it, is growing. Businesses are switching gears and investing in new marketing techniques that are less expensive but have a farther global reach, such as online video. Discover how others have taken the dream of  work from home and made it a reality.