Work From Home as a Blog Post Writer – IMTC
By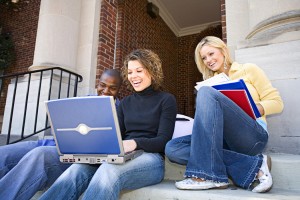 Working from home is a big dream for many people. If you have a love or interest for writing, then creating blog posts for people could be the ticket to self-employment.
Many businesses have a blog. It's a necessity in today's business world. But most people who work for a company have no idea how to write one. Yes, they know about their business, but they don't realize that blogs are search engine sensitive. It requires the proper keyword research and structure to have a post that people can find.  
There's also a technique for engagement as well. On the web, you're not writing just to be entertaining, you have to have the proper vehicles in place for people to comment, engage and share. If visitors just read the post and leave, it's a waste of valuable time for a company to even have a blog. A blog is much more than a website, much more than an online calling card. It's a place to build a massive worldwide audience that traditional marketing can't reach, and a way to educate future and present customers about your brand.
If you have the right skills, you can be in high demand by businesses that need real conversion and measurable success with their blogs. Those kind of professional blogging skills are available at the Internet Marketing Training Center.
Get a free career brochure that explains what it takes to get the skills you need and discover others who have taken blogging and many other Internet marketing techniques to heart and started their own businesses from home. You can do this. 2013 is the year.