Writing Articles at Home for a Career – IMTCVA
By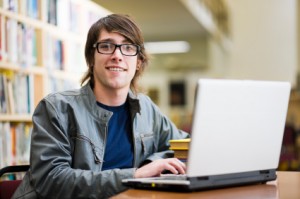 Do you like to write? Was this something you were good at in school?
Content and article marketing is taking the Internet by storm. As Google looks to change the way people search and find information on the web, good content that is keyword rich and interesting is taking center stage. Businesses can bring in web traffic from all over the world by having good and relevant content spread all over the Internet. The catch is: there's not enough writers for the demand for good content.
Businesses are turning towards outsourcing in foreign countries to fill the void. A lack of English skills has created a large amount of content that is ineffective at best, not to mention the inability to understand the nuances of search engine optimization. Effective articles need to have the proper keyword 'weight' to them — the right keywords that people are searching for in just the right amounts. Too few keywords and the article becomes irrelevant; too many and it looks like spamming.
It's not hard when you learn exactly how to do it. It's an important task that is growing more popular all of the time. This creates an excellent opportunity for young people with good writing skills to work at home and have the freedom of self employment. What could working from home at a lucrative and growing career field mean for you?