Your Own Home Business: The Tools For Success
By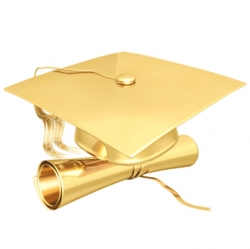 When people decide to start their own home business, there's a lot more that goes into running it than most realize. You're bombarded with ads just about every hour touting how you can be successful online, from home. But they neglect to explain the details about what knowledge is needed, what software you'll need and how much time is involved. These companies don't want to scare you away with the finer points, they just want to sell you something that makes it look easy.
This isn't realistic. That's why people fail at making money online. They fall for the get rich quick / no experience necessary model and it rarely works if ever. Making money online is just like any business endeavor: it takes time, investment, patience and knowledge. It has its risks just like any other business. I know you wouldn't open up a clothing store in the mall without learning how to sell, studying retail management and investing in a consultant to help you. Yet, there are no ads flooding your inbox promising that you can have your own clothing store in "days" and making money by next week. Most people would never believe that. How is the Internet any different? Sure, building a website and getting traffic to it may be somewhat easier than filling a store with the latest fashions, but the 'knowing how to sell' is very similar.
IMTC is one of the few educational entities on the web that tells it like it is. You'll get no 'get rich quick' promises here, just the real knowledge and facts that arms you with the tools for success. We teach every aspect of running an online business: shopping carts, email campaigns, video promotions, website design, writing effective copy, customer service, product creation and delivery and more. You'll be a professional online business owner, not just another victim of scams. It's like a 'virtual marketing degree' that is 100% online. You need not attend classes to get the education you seek, and it won't cost you the farm. IMTC is an investment in yourself and your future. From here, you can take your online business as far as you want it to go.