Crowdfunding, How Can It Help Me?
By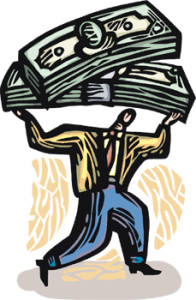 Crowdfunding is raising funds to start a business idea by reaching out to your community and friends. Crowdfunding has become popular because of social networking. To date there have been thousands of business's that were funded by a crowdfunding project.
Everyday people push their business ideas to the back burner because they do not have the money to start working on their dream. This is where crowdfunding comes into play. There are multiple crowdfunding platforms:
KickStarter
Indiegogo
Fundable
It doesn't matter which platform you choose, they are each unique so do your research. In order to be successful with a crowdfundong project there are a few steps that you must follow and execute.
1. Promote,  you have to reach out to all your friends, family, and social networks so they can help fund your project. In this case the more the merrier.
2. Engage your supporters by making it a competition by offering a reward for the highest bidder.
3. Communicate your goals and let your social network know your current progress and be passionate and personable.
4. Make sure you pick an realistic time goal to raise your money. If its too short your project will not have enough time to win the interest of your network. If it is too long you will annoy your network. A good idea is to let your community know your plans and create excitement before you post your crowdfunding project.
These are just a few tips to get you headed in the right direction when looking to fund your great business idea. Make sure you stay motivated and positive through the duration to get your supporters excited fpr your new business venture.