3 Budget Friendly Tips to Market Your Online Business
By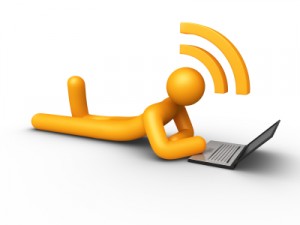 If you are just starting your online business it is important to find unique ways to stand out from the competition while on a shoestring budget. It is a continuous challenge to compete and stand out in a market where there are so many large and established companies online. Many of these companies also have huge marketing budgets but don't worry. I am going to share 3 tips to effectively market your online business. You want to carve out your own unique path to success, so let's get started!
As an online business owner you need a detailed marketing strategy for advertising that does not break the bank. You must define your target market first. A target market is defined as the consumers that can benefit from your product or services. In the beginning you should streamline all of your marketing efforts to one specific target market this will generate the largest return.
Marketing on a Shoestring Budget:
Reach out to Power Players
The power players in your chosen niche include companies or brands that target the same audience as you and they have  established some type of success online through their website, blogging, or social media. Offer the power player something for free and suggest that you would love if they gave it away as a gift to their readers. Since you share the same target audience, make sure it is a compelling and enticing freebie so you can create a buzz for your business. Ask a power player for an interview to go on your website or blog. People love talking about themselves so the power player will usually promote the interview to his audience which will bring traffic to your website. Another effective way to reach out to power players is by offering to write a guest blog post on a topic that you know their readers can benefit from. When you write a guest blog you want your focus to be centered on providing value and current information to the readers. It is important in your journey as an online business owner to be open minded and willing to learn from other people surrounding your niche.
Create a Group on a Social Network
A group is free to make and it is an excellent way to establish yourself as an expert in your chosen niche. You can also use the social platform to drive traffic to your website or blog. Any social networking platform you choose to utilize for your business should be used to connect with like minded people. You should always provide valuable content for free that is useful to your target audience. While you are growing your online presence you are actively connecting and engaging with your target audience, which will give them a reason to trust and like you, assuming you have a great personality. When you do everything in your power to help the consumer it becomes obvious that you are in business for the consumer.
Create an E-Book
You can upload an e-Book on Amazon for free, you do not have to worry about using an expensive publishing company or those costly distribution fees associated with selling a physical book. Amazon does takes a percentage of every sale so you should keep that in mind when determining a price. I recommend keeping your e-Book reasonably price. Writing an e-Book for your business will help you build brand recognition, brand loyalty, and give you a platform to display your expertise in your niche. Stay current in your niche so you know what topics will make a good e-Book. Your e-Book should be filled with current and useful content that the consumer can benefit from. Amazon lets consumers preview the first few pages of your book before they decide purchase, use this to your advantage and add links to your website, blog, or social media in the beginning to generate more traffic and leads.
Marketing on a shoestring budget is the reality for many online business owners. The Internet is about forming a connection with consumers so they trust you and your guidance. If you are offering a product or service that solves a problem that they have, you are on your way to running a successful online business. The goal is to communicate and engage with your target market so when it is time for them to purchase they know that anything you offer will be filled with relevant, useful, and valuable content.