A Career in Search Engine Optimization Working From Home – IMTCVA
By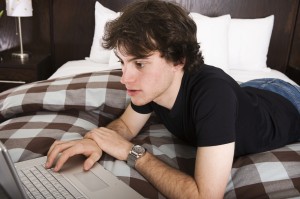 What is Search Engine Optimization? It's making sure that all of the elements of a website fall in place so search engines like Google can place the website properly in the search results. Those elements are based on keyword phrases that people are searching for, where on the website the keywords are located, the correct proportion of keywords in the text, how many other websites are linking to yours and whether files such as the website images have keywords.
This is by no means all of the elements, but just the start. The ease of navigation, the use of site maps, how fast the website loads, how fresh the content is and the META information for each page are other important factors. If this sounds confusing, think about it feels for a business to own a website and not understand why they're not getting any traffic or good search positioning. That creates a high demand for SEO services and you could be the one who provides this critical information.
SEO consultants will find no lack of work in the years to come. Websites are going up faster than consultants can help out. With the ease of site builders such as WordPress, businesses are tossing up websites as fast as possible without any SEO training or implementation at all. There's a wealth of business opportunities for people who know about proper SEO. You could be one of those people, and even work from home.
IMTC teaches the latest SEO techniques and stays on top of them weekly. Just the first semester alone has nearly everything you need to know about SEO. This year could be the year that you take control of your future and find a lucrative career that will only grow, while working from the comfort of your own home.