Internet Marketing Training – Career Transitions
By
Tom Antion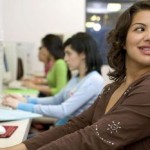 Changing from one career to the next can be either scary or exciting. It really depends on whether you had to make a change due to losing a job, or maybe it was about time for something different. Either way, the success of your future depends on how much you like your new career or how relevant your new job is in the marketplace.
Before you make a decision about transitioning to a new career, I invite you to discover the exciting field of Internet marketing. With so many people shopping online, and more growing everyday, Internet marketing continues to be a career with the highest growth rate. And it's fun too. The Internet is changing everyday. It's never boring or the same old thing. Considering this career offers the opportunity to work from home; think about how different that would be.
You can start your own business or work for someone else, it's your choice. If building and managing online businesses sounds like something that you would like, you owe it to yourself to discover what the Internet Marketing Training Center of Virginia has to offer. Whether it be blogging, social media, website creation or search engine optimization, IMTC can teach you the skills that will put you in demand and at the top the pack. Visit: IMTCVA.org and see if a career in Internet Marketing is right for you.