Internet Marketing Training Center – Careers In Ecommerce
By
Tom Antion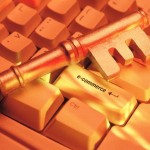 What is ecommerce? It's the new economy, the way we purchase online and the fastest growing sector of
marketing. It includes online shopping cart systems, website design, customer service applications,
copywriting and more. If you're here looking for information on a career in ecommerce, you're at the right
place.
At the Internet Marketing Training Center of Virginia,we teach the up-to-date ecommerce skills that
employers are looking for right now. You can even use the training we teach to start your own business
online. Either way, ecommerce is the business wave of the future and you want to be apart of it. At IMTC,
you can get a certificate in Internet marketing in as little as six months. You could even start making
money on the Internet long before that.
What kinds of things will you learn at IMTC? How about blogging, social media, website creation, merchant
accounts, search engine optimization and a lot more. IMTC is dedicated strictly to Internet Marketing, so
you'll get the latest information on ecommerce and how to implement it into a business. Companies large
and small need skilled workers right now to manage their website operations. This IS the career for you.
Visit IMTCVA.org to download our free career guide and read the success stories of people just like you
that are now making a full time living with ecommerce.