Internet Marketing Training Center – Social Marketing Jobs
By
Tom Antion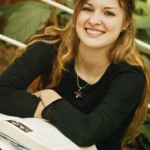 As American companies look for traction in this slow-motion economic recovery, the market for marketers is back. And although these employers' marketing needs are more diverse than ever, their marketing budgets are trim.
"So many companies are operating lean in marketing right now," says Donna Farrugia, executive director of The Creative Group, a recruiter of interactive design and marketing professionals based in Menlo Park, California. "Professionals who have a depth and breadth to their experience — they rule right now." Several marketing careers beckon in 2011, from social media marketing and event marketing to sports marketing jobs.
Social media is all the rage, and even if you're seeking a traditional marketing job in a conventional industry, you've got to have some of the right digital stuff. "About 90 percent of marketing openings are still traditional, but the people competing for them have to understand how the emerging technologies merge with the traditional ones," says Larry Chiagouris, a professor of marketing at Pace University in New York City.
Social Media Coordinator
"People in these marketing jobs look at Facebook and respond in the name of the company and of the brand," Chiagouris says. But that's just the beginning. Because this is the in-the-trenches job of the social media revolution, these go-getters are not just monitoring and measuring activity around the company brand, but also doing lots of posting themselves. They may even launch and manage social campaigns as they build bases of fans and Twitter followers. At larger companies, the social media coordinator may outsource the bulk of posting. Social media savvy, an intuitive understanding of metrics and an evangelistic attitude are the chief job requirements. Related marketing jobs: social media director, social media marketing manager.
Find out how IMTC can help you learn a skill like this!