Laid Off? Looking For A New Career?
By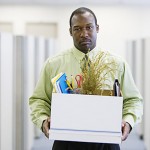 This is a tough economy and everyone knows it. I'm sure you know someone who has lost their job, or it can even be you who has. We know how tough it can be to get back on your feet again, but sometimes being forced to change careers can be a Godsend. You could have a chance at a completely different career: one that is in high demand and not being outsourced overseas. One that is growing everyday and exciting to work at.
Internet marketing is one of the fastest growing career fields on the job market today.Companies large and small need skilled people just like you to help run their ecommerce and websites. Every business has a website these days just to keep up on the competition. What they don't have, is enough people with the special training to keep their operations running smoothly.
This may be the career for you. If you have lost your job, what do you have to lose? You can create your own home-based business or get a high paying  job with a company that needs you now… or both! Check out all we have to offer and see whether Internet marketing is right for you!