Maybe it's time to strike out on your own and start a business
By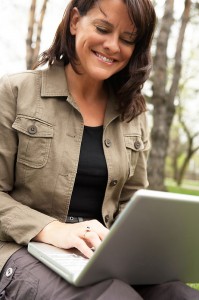 If you are like me, you a woman who has reached that place in your life where autonomy is very important. Maybe you have spent years acquiring professional skills that got you nowhere on the corporate ladder. Maybe you have bent under the weight of the glass ceiling and you have had it up to here with managers who take credit for your hard work. You feel it deep within your core — it's time to strike out on your own and start a business.
I am going to tell you about a career that is growing by leaps and bounds, a career that you can do at home or in an office, a career that is high-tech and a career that is lots of fun. The career I am describing is Internet marketing. It simply means using the Internet to sell your products and services. In other words, using your computer to make money.
At the Internet Marketing Training Center of Virginia, that is exactly what we teach you to do. We teach real world techniques that allow you to sell on the Internet. These include  making low-cost high-return websites, social media, blogging, e-mail marketing and e-commerce.
As an Internet marketer, you can start your own home based business, work in an office or be a consultant to small businesses managing their websites. In a little as six months, you can complete our course, have a whole new career and acquire the autonomy you want. Many students earn money even before they earn their certificate. If you are seriously looking for a career that can give you independence, where you can at last be totally self-sufficient, Internet marketing is definitely worth a second look.