Online Education Opportunities – Careers In Internet Marketing
By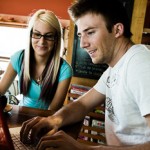 Internet marketing is a fast growing and constantly changing business. More and more companies are creating an online presence to keep up with market demand and their customers expectation's. Of course, this creates a huge gap in supply and demand. How can businesses find enough qualified people to keep things running smoothly?
At IMTC we teach the necessary skills to compete in today's market, and the specialized Internet marketing education that employers are looking for. this career choice is moving fast, and you don't want to be left behind. Now is the perfect time to take advantage of this exciting career. If you don't want to work for someone, that's ok.
This is a unique educational opportunity that you can use to start your own online business. The choice is yours. Come over to IMTCVA.org and download our career guide to see what Internet marketing is all about.