Internet Marketing Careers: Videos and Production
By
Tom Antion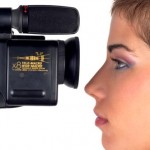 I'll bet by now there isn't anyone on Earth that hasn't seen a Youtube video.
People watch over 2 billion videos a day on Youtube and every minute over 24 hours of footage is uploaded. Not only is Youtube a fun place to just hang out and watch your favorite vids, it's a great place to learn stuff. If I want to learn to run a certain software program or even how to repair my car, I search Youtube for the answers. It's much easier to watch a video than to try and follow along in some document. The people who submit videos to Youtube come from all walks of life and varied age groups including 10 year old kids submitting skateboarding tricks to serious college students making independent films. But one group of video makers are growing faster than all of the rest…. companies.
From Target to Apple to BlendTec, companies large and small are using videos to market their products and services. Videos can create a brand name, answer customer service issues, advertise specials and just plain entertain the millions of people a day watching on Youtube. Video marketing has become one of the most cutting edge and powerful tools in a company's strategy to advertise themselves and they pay good money to make and market these videos. This opens up a huge opportunity for you to get in on the ground floor of a new career field.
If this interests you, you have the whole world in front of you. And a distance learning education school such as IMTC can be the ticket to your new career. We cover all of the practical nuts-and-bolts training for things like video marketing, social media, search engine optimization and tons more. Work for yourself or work for a big company… the choice is yours, but call us to find out just how easy it is to start!