Archive for web design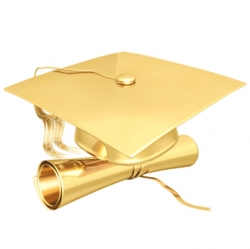 Here at IMTC we strongly recommend using WordPress websites. WordPress is a popular tool for building websites because it is not extremely complicated and it allows the user to completley customize the functionality by adding "plugins." A plugin will allow you to change or add a functionality to your WordPress website.  We teach you everything you will need to set up your own WordPress website, it may seem overwhelming but with basic computer knowledge and a open mind you can master the basics.

Our user friendly WordPress Website Creation lessons will walk you through the steps to install and set up WordPress website. Our lessons include a combination of videos, articles, and screenshots to cater to every learning style. The diligent instructors have even complied a reference guide of frequently used, and mandatory plugins that will be very useful to you as you walk through the WordPress Creation lessons.

5 Reasons IMTC Loves WordPress

Ease of Use
WordPress is so simple to update on a regular basis. You can add new pages and blog posts  quickly and effectively. Skip trying to learn Dreamweaver or any other complicated HTML editing software.

Fully Customizable
With the many different theme, widget, and plugin options you can make a unique website that shows your personality and reflects your business accurately to consumers. Adding your social networking links, a calendar, or an opt in form to your website are a few popular options that are available and easy to use.

Built in Blog
Make your website more interesting by blogging. Blogging will establish you as an expert in your field and you will be able to interact with your consumers. RSS, comments, and email subscriptions are all possible with a WordPress website.

Search Engines like WordPress
SEO becomes a breeze because you will have full control over the meta tag keywords, descriptions, and titles. The simple interface also makes it easy for search engines to read and index your website. If done correctly you can get more visitors to your website.

Multiple Users
You can set up multiple users to manage the site.

If you are a business owner we believe that you should understand how WordPress works so you can edit and update your own website without having to rely on a web designer for the simple tasks. After mastering the WordPress Website Creation lessons you will have the skills and knowledge to be self sufficient in running your own business website or you can be a WordPress consultant and help other businesses set up their own WordPress websites.
The options are open to you and here at IMTC we make sure you are well prepared and qualified. Check us out and start your career in Internet Marketing.