Grow Your Business With The Proper Staff Training
By
Tom Antion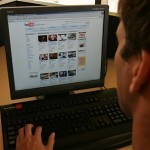 Running a small business can be challenging enough with the economic situation we face.How far could you grow your business if one of your staff members had the Internet marketing training to create a profitable presence on the web?
A staff member in your organization could skyrocket your business with the knowledge of blogging, article writing, web design, e-commerce, video marketing and online advertising. For a small investment in training, your small business could reach new heights of revenue by tapping into the ever growing marketing that the web provides.
Companies large and small are developing a vast web presence to reach their targeted customers, because that's where the customers are. Whether they are on their phones, surfing the web at home, hanging out on Facebook or researching information, a business that has an effective web presence gets a larger share of the business than one that doesn't.
Training a trusted staff member in Internet marketing is the best investment your company can make to insure that you have the tools necessary to compete in today's high tech world. Find out now how the training of the future is just a phone call away.