Social Media Revolution – Youtube Channels
By
Tom Antion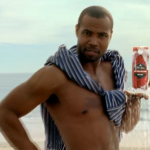 Youtube is the fastest growing video hosting site in the world. The channels that Youtube provides its users can be a powerful marketing tool to show off your brand and help sell your products and services. Channels can easily be customized with special background images of yourself or your logos. You can use the channel to store all of your videos in one place where everyone can see them, make friends, build subscribers and collect comments.
Youtube channels provide clickable links to websites to help drive traffic to your websites from the millions of Youtube visitors each and every day. Businesses large and small are taking advantage of the power of Youtube and of online video. Some brands, such as the floundering Old Spice brand, found new life in comedy skits produced just for Youtube. The videos were so unique and funny that they went "viral," meaning that people spread them and shared them around like wildfire, resulting in re-vitalized sales and market share for the brand.
Now as a result, many businesses are re-thinking their social networking strategies. And they are looking for people like you. People who know how to make huge strides in online marketing without costing too much. Where do you learn to be a Youtube marketing expert? Right here at the Internet Marketing Training Center. We can teach you to master your dreams….