Video Marketing – Leveling The Playing Field For Small Businesses
By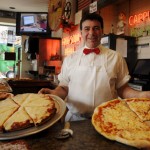 Video has become so easy and so inexpensive to produce for the web, small companies now have the advantage that used to only belong to large corporations in terms of exposure to the public. Not long ago, before the web, you only saw video media on television. Television advertising is so expensive that only the big companies had the money to make commercials. That left out millions of small businesses that could have made an impact of the public if only they had the budget. A great commercial or promotional campaign could have been the turning point for many of these small businesses in growth and profitability. It was a game they could not afford to play….
But no longer.The Internet has opened up the possibilities and access to the public like never before. Online video is the key to small business success on the Internet. In fact, online video is reaching more people than even television due to mobile devices… people can watch their favorite shows, commercials and all, while they are doing other things. A small pizza shop now has just as much access to the general public as a major company. In this regard, small businesses are looking for staff that can manage their online video needs.
At the Internet Marketing Training Center, you can learn everything you need to know about online video, hosting, sharing, web page design and social networking skills to take any company to the next level of business, whether it's your company or someone else's. Find out how easy it can be to get started!